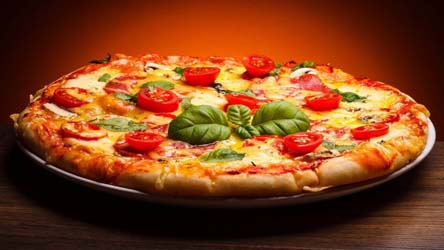 Growing up in the provincial west end of Richmond Virginia, there were many events to jar a young girl's foothold. New schools popping up yearly, good friends moving away, and always the overshadowing "family problems."
So when I tell you there was one constant that brought us all together—family, friends, teams—you might remember such a constant in your own youth. For me this constant was Italian Kitchen.
And I was not alone. Everyone, it seems, from my neck of the woods, has his or her own Italian Kitchen story. It was the place to celebrate sports wins or loses, the place for first dates, and always the place for pizza before or after a movie. How many movie plots did we hash out over those red-and-white checkered table cloths?
Two years ago, my father was hospitalized so I flew back to Richmond to help take care of my mother who, sadly, was starting to show signs of dementia.
Imagine my surprise when I called the phone number I knew by heart to order a pizza—an Italian Kitchen pizza was our Saturday night ritual—and was told by an electronic voice that the number was disconnected.
Of course, I'd made an error. I quickly redialed and when I got the same message I assumed my memory was going. I got out my father's phone book and turned to the first page—that was where the number was listed, right beneath emergency numbers, not under "I"—and redialed the number. Panic set in when the same recording kicked on. This couldn't be right. I was sure.
Next, I grabbed the computer and went to the library because my parents didn't have internet. I quickly verified that the number was correct. Now, my heart was pounding. My mouth had gone dry. What was I going to do? How could they close before I'd blackmailed someone for that cheese recipe?
Oh yes, every time I picked up a pizza, I'd tried to get a little bit more information on what made their pizza so special. I fantasied elaborate plans where I'd go work for them for a week for free to learn the secret.
Still hoping against hope, I called some friends expecting them to say "oh yeah, they moved to a new location on Southside." Alas, no. One friend told me she'd seen a sign on their door that they were closed. Another friend speculated as to why they closed. Once I told my family, there was more speculation. Had Vince Montecalvo, the owner, died? Did he and his wife, Judy, lose the lease?
And this went on for two years. No one had any concrete answers and I was still asking because I wanted that pizza recipe!
The Gods work in mysterious ways.
Meet Mark Montecalvo.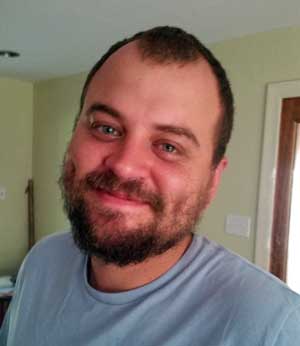 Grandson to Vince Montecalvo. He was raised with the same constant. Italian Kitchen. Mark currently works in landscaping, but has in the past worked as a chef. He loving talks about his grandparents' recipes and has no problem sharing them. I swear, I didn't blackmail him or threaten him in any way.
The secret, he claims, was the seven-foot tall, ten-foot wide, and six-foot deep pizza oven. It was 110 years old when Italian Kitchen closed. The cheese grinder was 100 years old. He said he'd made his grandfather's pizza for friends using the exact ingredients and the pizza wasn't the same. After years and years of use, both the stove and grinder retained enzymes, oils, and flavors that can't be reproduced.
I did shed a tear because that oven and grinder have since been sold. Italian Kitchen won't rise from the ashes no matter how much I wish it so. But I am happy to report that Vince and his wife, Judy, are still alive and healthy…so who knows…maybe a mini pizzeria in their retirement future.