I like to write fiction and non-fiction short stories with an ironic twist.
Here are a few for you to enjoy.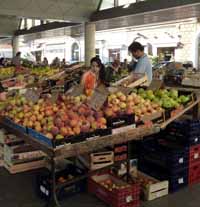 For most, the mere mention of Paris conjures up images of sensual pleasures—the City of Lights, the City of Love, the City of Haute Cuisine. On my first trip to the hedonistic capital, I sampled the lot; illuminated cityscapes from the deck of a Bateaux Mouches, snuggles with a French coworker, and oh, yes, the food. Lemon macaroons from Dalloyau, buttery croissants from the boulangerie, crispy roasted chicken from Le Suffren, Gratin Dauphinois from Chez Lipp, and profiteroles, my personal favorite, from La Coupole.
Read this Short Story →

Today, the French Postal Service is one of the most efficient in the world, if not the most efficient. A letter mailed from Paris, for example, takes one day to reach its French destination that means even a French colony such as Martinique or New Caledonia. One day. So why will any French citizen roll his or her eyes and grunt when you mention La Poste?
Read this Short Story →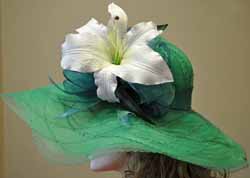 The short story "The Finger" illustrates the anguish of Italian immigrants gathered to bury an old friend when an unconceivable accident occurs…
****
The Finger was selected by the San Francisco Writers Conference for inclusion in their 2006 anthology: Building Bridges from Writers to Readers. The anthology, compiled and edited by Elizabeth Pomada and Michael Larsen, can be found at lulu.com
Read this Short Story →