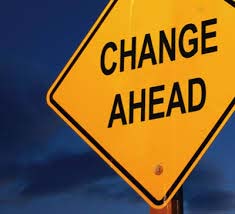 Another New Year is upon us. Many of us are gearing up for champagne and the monumental changes we plan to make in the months ahead. Have you made your resolutions yet? Or is your list secret and hidden in the recesses of your mind? Are you one who says, "I don't make resolutions," yet sets out for a jog on Jan 1 to burn off holiday food when you've never jogged before? Or maybe you've bought a journal with a lock and key to write down your deepest, darkest thoughts in an effort to gain more control over your life.
Whether you trumpet your resolutions from the rooftops or keep them to yourself, you aren't alone. New Year's resolutions go back as far as the 18th century B.C. when the Babylonians, on the first day of the new year, promised their gods to return borrowed objects and pay off their debts. Back then, the new year wasn't January 1st, but the day of the first new moon after the vernal equinox. The day in March when light and dark are equal in hours.
Julius Caesar added 90 days to the calendar, which over centuries had fallen out of sync with the sun's rotation. He also added the month January to honor the god of beginnings, Janus. Caesar proclaimed the first day of Janus as the beginning of the New Year. The Romans offered sacrifices on this day and exchanged gifts.
Over the years many cultures have added traditional foods as symbols of new beginnings. Growing up in the South, we had to eat black-eyed peas for luck every January 1st and I dislike them to this day because of it. In Italy, lentils are thought to bring success. In Spain people eat grapes to symbolize their hopes for the coming year. In Cuba, Austria, Portugal and other countries, pork is served New Year's Eve because pigs represent prosperity. Circular cakes are served in other countries as a symbol that the year has come full circle.
Unlike Janus, who had two faces, one to look back and one to look forward, I have only one and I'm looking to the future. The past 2 years have been difficult as I've been taking care of aging parents from across the country. During that time I've learned a lot about where I've come from and who I am, but I'm ready to brush those years off and head into the future full of expectation.
Yes, I have resolutions. A recent survey says only twelve percent of people keep their resolutions. Men do better when they have a step-by-step plan and women do better when they share their resolutions and get the support of others. My first resolution is to clean off my desk after two years of stacking stuff that "I'll get to later." If I ever want to use my desk again, I don't see how I can fail that one. I have one other, but…oh, it's private.
If you're brave, share some of yours below. If you want to keep them to yourself, be strong- one day at a time.
Happy New Year!