Welcome!
Find below my latest Blog entry, Novel, and Short Story.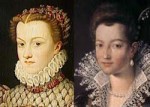 Being a fan of buff men without shirts, I recently started watching The Musketeers on BBC. (d'Artagnan looks a lot like Rafael Nadal's second cousin) In a recent episode, Marie de Medici appeared as an ex-queen of France. I wasn't sure if the writers had made a mistake and meant Catherine de Medici who was known as a ruthless mother of three French kings or was there perhaps, some type of de Medici incest rampant in French history. Anything was possible when trying to maintain a monarchy. Just ask Marie Antoinette. Oh wait, she's dead.
Continue reading
Latest release!
Bolinas Bongo is the second novel in the Briana Kaleigh Mystery series after The Belvedere Club.
Journalist Briana Kaleigh rips off her East Coast shackles and moves across the country to Marin County, California. She hopes her ride-alongs with sheriff's detective Dusty Arkansas will get her back on the crime desk of a major newspaper. While chasing a lead about a shark attack in Bolinas, a sleepy coastal town that shuns tourists, she discovers a mutilated body.
The dead man is part of a large-scale murder investigation with a juicy news story attached: a serial killer who hacks off the cojones of his male victims. Briana can't resist. This story could launch her West Coast career. She sees her byline in flashing neon.
But Detective Arkansas won't let her near the case because she's a witness. When she starts sniffing out the details of the case behind his back, Dusty turns up missing.
Now, while hiding from the authorities, Briana and her high-strung poodle must ferret out the killer before he starts snipping off parts of Dusty.
Read the first few chapters of this Novel →
You can get Bolinas Bongo as an eBook or Paperback below.

Read the first few chapters of this Novel →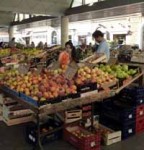 For most, the mere mention of Paris conjures up images of sensual pleasures—the City of Lights, the City of Love, the City of Haute Cuisine. On my first trip to the hedonistic capital, I sampled the lot; illuminated cityscapes from the deck of a Bateaux Mouches, snuggles with a French coworker, and oh, yes, the food. Lemon macaroons from Dalloyau, buttery croissants from the boulangerie, crispy roasted chicken from Le Suffren, Gratin Dauphinois from Chez Lipp, and profiteroles, my personal favorite, from La Coupole.
Read this Short Story →